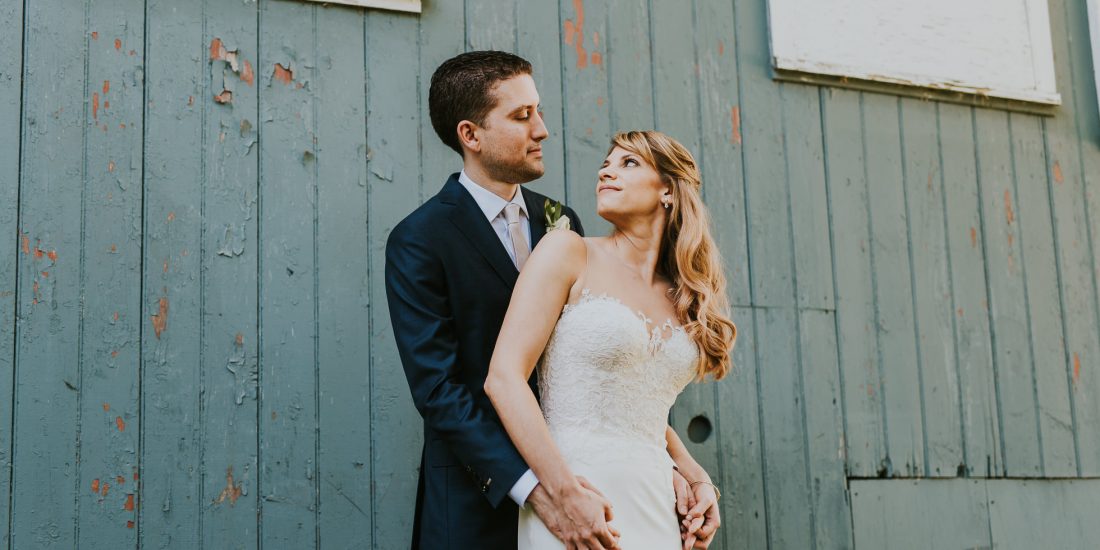 You might remember Lindsay and Mike from their NYC engagement session we posted a while back and this stellar duo had us back out at their East Hampton wedding at the Hedges Inn to capture their day. This place was such a perfect spot for the wedding- it's a luxury B&B with a great property and was originally a home of one of the founding families of East Hampton. Plus, Beyonce & Jay-Z stayed there recently while moving into their new Hamptons mansion so there's also that.
Lindsay & Mike are two of the nicest, funniest people we've ever met hands down and the day was super relaxed and enjoyable. Everything happened on site including getting ready, their first look and portraits, a beautiful outdoor ceremony and a tented reception. They built in lots of downtime throughout the day so the flow was ideal (we always recommend padding the schedule so that you're not rushed around the whole day). The first look went down in this amazing driveway right next to the inn- basically a super long tunnel of trees and it was an awesome spot to use providing some privacy for Mike and Lindsay to lock eye on each other for the first time. We grabbed portraits around the property including by the old barn out back behind the inn and down by the lake in front. Coincidentally, Mike's custom tailored suit had a swan print on the inside and the swans were out on the lake that day- it's almost as if he was expecting this to happen and planned for it.
The ceremony was held outdoors behind the inn and we loved the spot they chose since it was surrounded by trees and had some really nice shade (big plus for photos!). They wrapped up the night with lots of good drinks, delicious donuts (don't judge just cuz we ate like 4 of them) and some sick dance moves. Lindsay & Mike's East Hampton wedding was an incredible time- so happy they had us capture it.