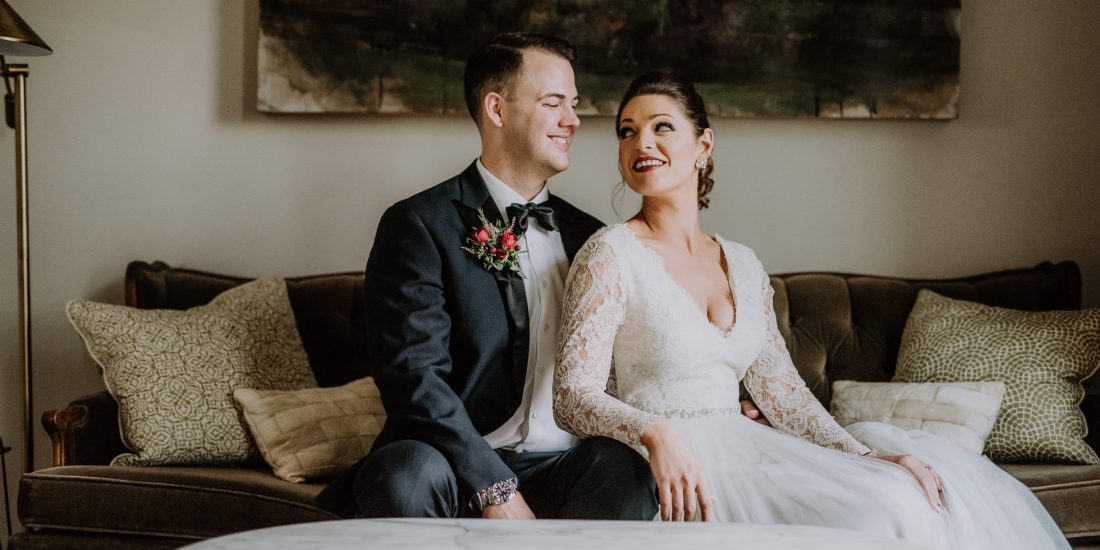 We originally met Molly & Stephen way back in 2016 when we shot their engagement session in NYC since they were living here at that time (PS- it was a damn good one). Fast forward about a year later when we got the call from Molly asking if we were available for their wedding in Nashville- we were absolutely thrilled that they wanted us to fly down to capture it. Most of our weddings are in the tri-state area since we live on Long Island but occasionally, we get the chance to travel for an event. To top it all off, the Cordelle Nashville wedding venue is a stunner- it's got a rustic & slightly industrial feel to it while still keeping some of that Music City charm.
The day started off very relaxed with Molly getting ready in the amazing loft space in the Cordelle (we're suckers for exposed brick walls) and Stephen at their new home about 10 minutes away. The atmosphere in both spots was energetic and super laid-back- the alcohol was flowing early on and the good vibes were strong from the start. The weather was just about perfect for their outdoor ceremony (it was early November so anything could have happened) which was held right outside on the side of the building on the lawn. We usually focus on the people and the emotions during the ceremony but we'd be remiss if we didn't point out how amazing the flowers were on their ceremony arch- hot damn we loved those colors.
After the ceremony, we were able to steal Molly and Stephen for some photos around the outside and inside of the Cordelle and we came away with some of our favorite portraits ever. After this the party began and let's say that this crew knows how to get down- it's pretty obvious if you check out some of their reception photos at the Cordelle Nashville wedding. They ended the night with a handkerchief exit (first time we've seen and photographed this)- what an awesome idea to close it all out.