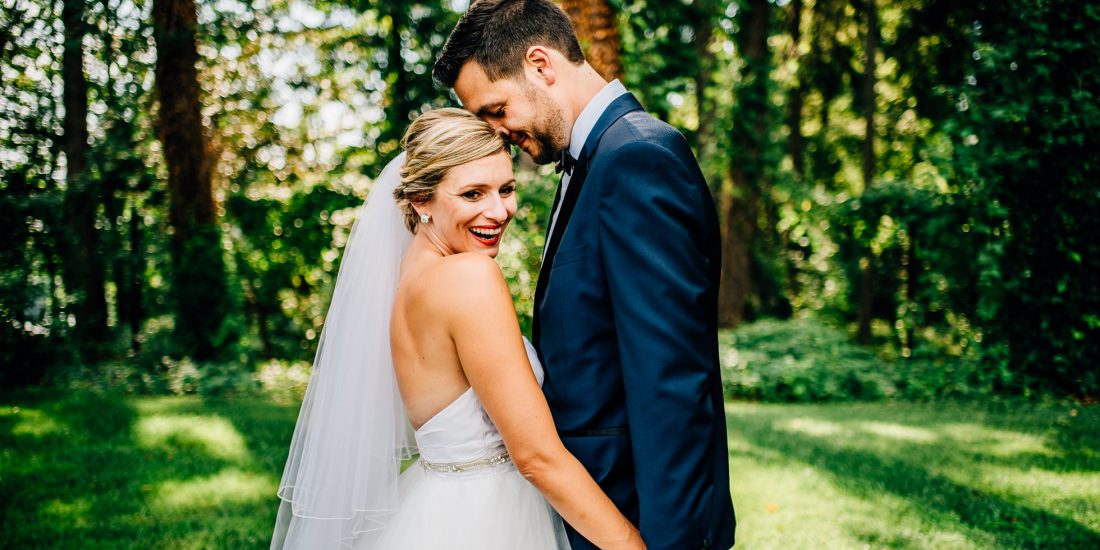 After we shot Meg & Tom's Brooklyn engagement session, we knew their wedding was going to be a special one. Their Lyndhurst Castle wedding in Hudson Valley was held on the hottest day in the history of the world yet these two were too enamored with each other to notice. 100 degree heat and maximum humidity was not going to stop them from having the time of their lives and we're so happy we got to snap these photos.
They started out the day with a first look in Lyndhurst's incredible rose garden with lots of giggles and happy tears. When we moved on to portraits in the old greenhouse on the property, Meg & Tom were having a ball- twirling and busting out some dance moves. Their unplugged ceremony on the lawn in front of the castle included heartfelt vows and the people that mean the most to them. What more can you ask for?
A lip-synch battle, that's what- they traded some hilarious performances in front of their reception crowd later in the evening. We're pretty sure Tom practiced that NSYNC bye-bye-bye move for months ahead of time and we think Meg was pretty impressed.
The passed dessert bar and cute piglet cake topper was the perfect ending to such a sweet day.  Congrats again you crazy kids!