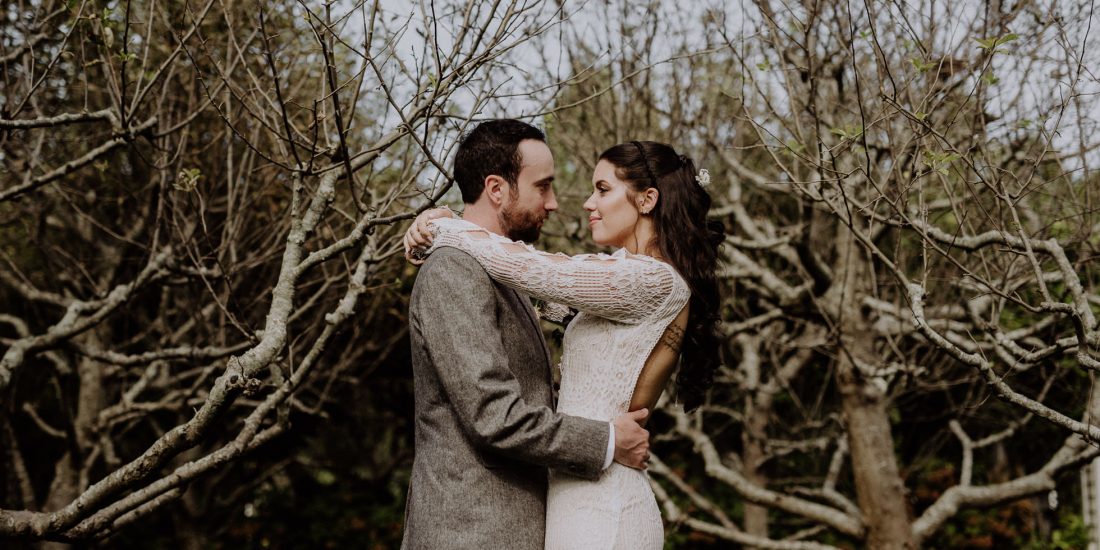 It's extremely satisfying for us when we get to photograph other creatives. There's almost an unspoken understanding that we're free to let our vision play out and make some art. Gina & Kyle are both creative geniuses in their own right so when they chose us to photograph their Bedell Cellars wedding, we were beyond stoked. When Gina called us for the first time, it was an instant connection- we were basically BFF's from the first minute. We just might have talked about food and being Italian for like 90% of the call- oops.
They got ready at a super cool spot in Aqueboque called Aqua by American Beech– definitely not your cookie cutter hotel. Think super minimalist & modern vibes mixed with some classic East End Long Island feel. We headed over to Bedell Cellars for their first look and it was as expected- emotional and amazing. Gina & Kyle are high school sweethearts so this moment had been building up for years. Right after, we moved onto some portraits around Bedell's beautiful property. This venue has so many cool spots that it made our job easy. Not to mention how loving Gina & Kyle were with each other.
They exchanged their vows under a huge Maple tree decorated with amazing florals.  Their cocktail hour and reception had details throughout that Gina and Kyle put so much thought into. They knew that the small personal touches of their wedding would make their vision come full circle. For example: the magnetic chalkboard seating chart, the incense bar or the old VW van photo booth. Gina & Kyle's night ended with a beautiful cake with hand made puppets of them- how unique is that?
We love it when our clients become our friends.  Gina & Kyle- we're so happy you had us there to capture this day for you guys.