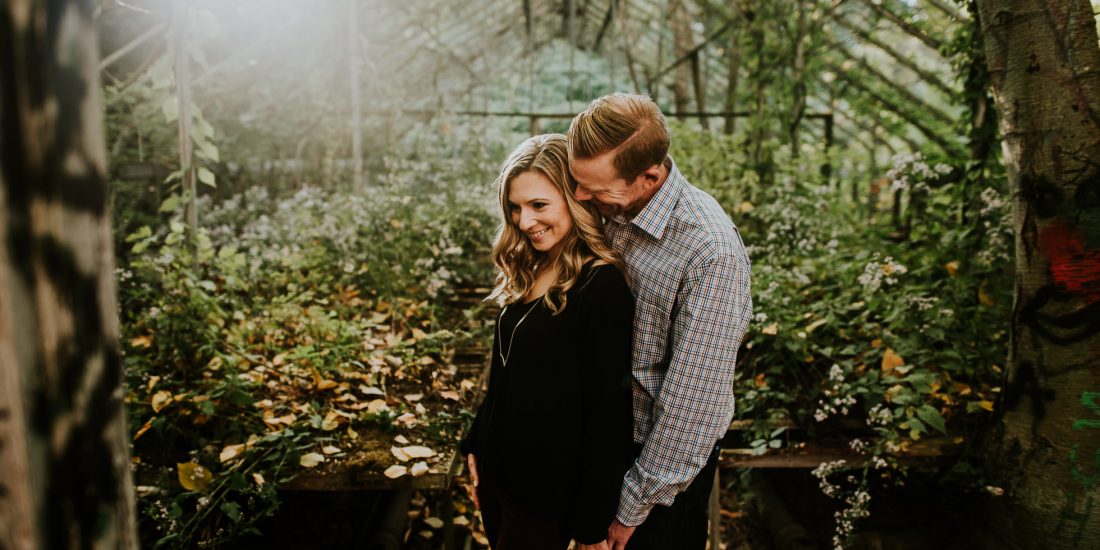 Danielle & Matt's Welwyn Preserve engagement session was just about perfect. Living on Long Island, it often feels like we've seen every square inch of this body of land so it's a thrill when we find new and unique spots to explore. We had heard of and seen a couple of photos of this abandoned greenhouse at Welwyn before but had no clue if we'd find it- I think it took about 2 minutes to stumble upon it and off we were shooting some engagement photos.
These two are super into each other and these pictures really do show it.  An abandoned, rusty greenhouse doesn't sound like an ideal engagement photo backdrop but Danielle & Matt embraced our idea and just look at how well these shots turned out. After exploring the surrounding woods and stopping for some photos along the way, we headed down to the shore. Welwyn Preserve sits on the North Shore of Long Island and the coast is dotted with some super cool rocks and boulders- and we certainly made good use of them. Add some splendid light from the golden hour sunset and we came away with so many shots that we loved that it was hard to cut them down- not a bad problem to have.
Danielle & Matt- you guys are a dream and we're so excited to capture your wedding in September!