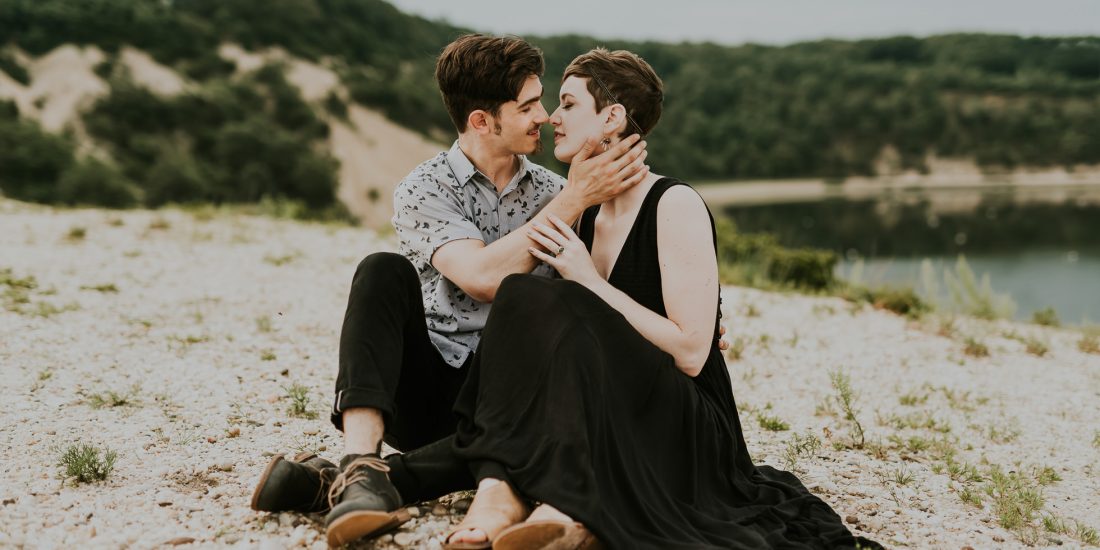 We'd been suggesting McAllister County Park to our couples for their Long Island engagement sessions for quite a while. When Meg & Hal said yes to this spot, we knew these dudes were going to be amazing to work with and looking at these photos proves it. We hit it off with these two creatives from the first phone call and when finally meeting them for their session, it felt like we had known them forever.
Almost every couple we've ever photographed has mentioned that they feel awkward in front of the camera- we totally know the feeling and do everything we can to get them comfortable and feeling like themselves. Meg & Hal needed none of that at all- it felt like we had found a cheat code for this Long Island engagement session because of how natural and intimate they were with each other the whole time. I think we joked a few times about how we thought that they had a past life in modeling because of how naturally the shoot flowed and how easy it was for us.
We've mentioned a bunch of times that we will do anything to get a good photo and we often make couples get into some tricky situations- the end of this shoot was a good example of this. We asked Meg & Hal to actually get into the water for some photos and they were down for it. And then it happened- AJ (being more focused on getting the shot and not looking where he's going) jumped onto a slippery rock and crashed down onto it, cracking a lens and luckily nothing else. But guess what? Worth it.
To top it all off, after the session was over these two wonderful souls gifted us some peaches they had picked (which Jennie then turned into a ridiculously good peach tart). We're so excited for their wedding coming up in September in Southold- they plan to handcraft all of the details for the wedding and we can't wait to see what they come up with. There's no question that it's gonna be damn good.