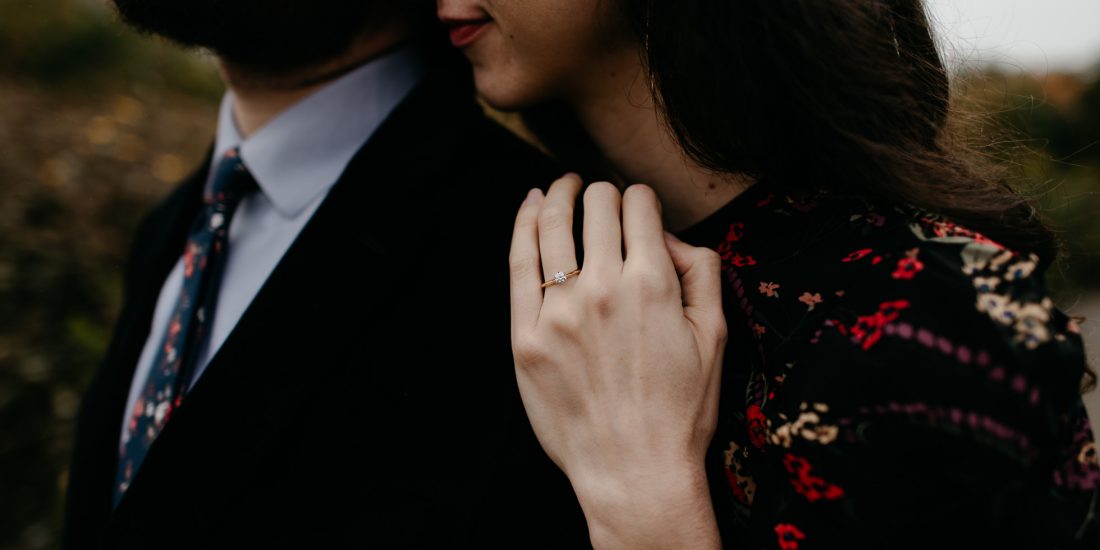 A Brooklyn engagement session is always a good idea and we've done a ton of them over the years. Gabriella & Nilus live in BK and naturally wanted to incorporate some of the elements of their borough for the shoot. We met and started out on the Brooklyn Heights Promenade- it's pretty hard to beat the view to Manhattan from there. The chemistry between these two was through the roof right from the start.
We moved on from the promenade and strolled some of the classic side streets in the area. Brooklyn Heights has a ton of old school character so it was easy to find some nice spots for photos. Think brownstones with elegant stoops, aged storefronts and mysterious alleyways. Both Gabriella & Nilus work in architecture so having some of the grand buildings in the area in photos was a must.
After roaming the streets, we headed back toward the water to Brooklyn Bridge Park. Fun fact- this is where AJ proposed to Jennie back in the day so it definitely holds a special place in our hearts. One of the cool things about BBP is that it not only has the great views but it also has some nature as well. We absolutely loved the field of tall grass and wilting flowers. Gabriella & Nilus looked amazing standing right in the different shrubs. You know we're all about putting our couples right in the middle of nature by now.
The final stop for this Brooklyn engagement session was a local coffee shop that these two frequent. Cafe Martin is a tiny storefront in Park Slope with some really good coffee and super nice people. G&N settled into a table by the front and enjoyed their cappucini and each other to wrap it up the day. Brooklyn never fails to deliver. 🙂