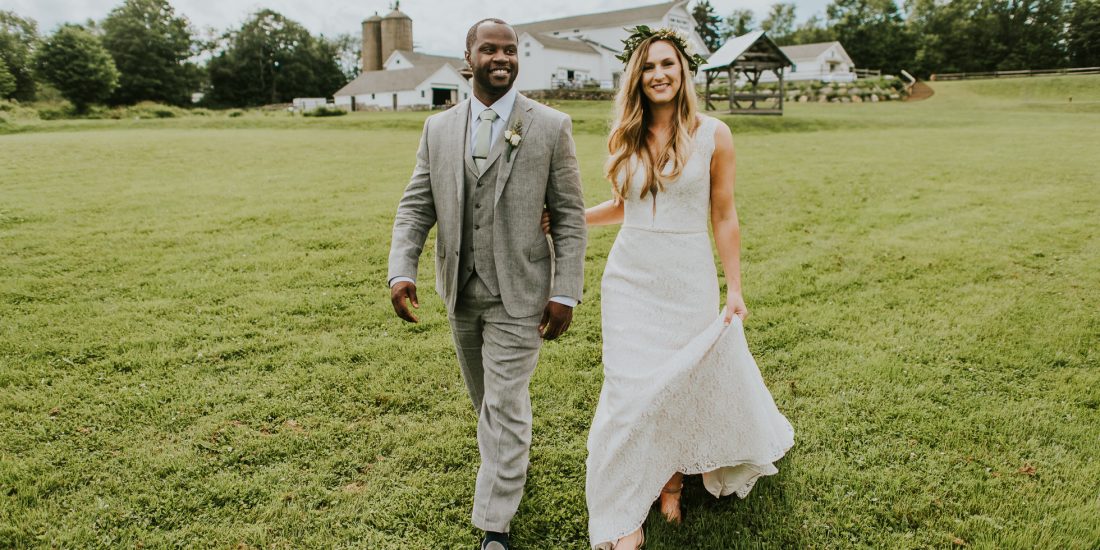 When Annie & Kwame first reached out for their South Farms Connecticut Wedding, we knew we would hit it off with these two. They were sent to us by two of our other awesome clients (hey Meg & Chris! :)) and we got to know them better during our initial face to face at their engagement session.  Annie & Kwame are down-to-earth and funny, all while having the most amazing chemistry with each other that definitely shows through these photos.
Their wedding day at South Farms in Morris, Connecticut encompassed their awesome personalities.  The details throughout the entire day reflected their love for nature and rustic touches- from the ferns at the ceremony altar to the vintage china and chairs in the reception room.  Annie's choice of flower crowns for herself and her bridesmaids completed the look. We love when couples are able to plan this special moment using all the things that are important to them- this day was executed in such a way that it felt super intimate and charming.
Exploring the bucolic property at South Farms for their portraits was a ton of fun.  We were able to use so much of the beautiful landscape at the awesome property for photos- the rolling hills and old farming equipment were the perfect elements. Insider tip, they grow hops for beer here!
Understatement: Annie & Kwame's guests sure know how to party!  We saw some of the best dance moves at this South Farms Connecticut wedding and AJ may have learned a thing or two about dancing :).  Every detail at this wedding had so much thought put behind it, all the while feeling effortless.  Congratulations again to our very awesome clients!